Drum And Bugle Corps Return To The Valley
Sounds On The Susquehanna Sponsored by the Dansville, NY White Sabers and Drum Corps Associates
and the Milton High School Band Parents and Boosters
Saturday June 22, 2019
Milton High School Alumni Stadium 7:00 PM
This year we are excited to present five of the top drum corps in the world, in competition
White Sabers
White Sabers Drum and Bugle Corps was founded in 1928 and is an all-age competitive drum and bugle corps based in Dansville, New York. The Corps is a two-time DCA Class A World Champion, and a four-time DCA Open Class finalist. The White Sabers earned a top 5 finish in Open Class in the 2017 World Championship.
Bushwackers
The Bushwackers Drum And Bugle Corps is based in Princeton, New Jersey. The corps also boasts the only percussion section in either junior or senior corps to ever win six straight High Percussion Awards at Championships. The corps has been a top ten Finalist of DCA in 35 of its 38 years.
Reading Buccaneers
The Reading Buccaneers Drum and Bugle Corps is an all-age or senior drum and bugle corps based in Reading, Pennsylvania. They are charter members of Drum Corps Associates and won the first DCA Open Class World Champions in 1965. Since then they have won the DCA Open Class World Championships 14 times, most recently in 2018.
Erie Thunderbirds
The Thunderbirds were formed in Meadville, Pennsylvania in 1956 as a parade corps and in 1968 joined with members of the Shoreliners Drum and Bugle corps from North East, Pennsylvania to form The Erie Thunderbirds. In 2016, the Thunderbirds celebrated their 60th anniversary and broke the corps best score in their history in Prelims, and also made history in making DCA Finals for the first time since 1981.
The Columbus Ohio Saints
Columbus Saints Drum and Bugle Corps is an all-age drum and bugle corps based in Columbus, Ohio. The Saints are one of Drum Corp Associates newest members approved for Class A Competition last year. This is an up and coming corps that you can expect will bring hot competition to the long-established corps in DCA.
Special Attraction In Exhibition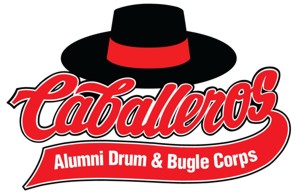 Organized in 1994, the Hawthorne Caballeros Alumni Drum & Bugle Corps is now in its 23rd season. Representing American Legion Post 199 of Hawthorne, New Jersey, the Alumni Corps celebrates an earlier era and the proud tradition of one of the all-time great senior corps, the world-famous Hawthorne Caballeros. The Alumni Corps is staffed by many of those who were there when those sixteen American Legion National Championships and the nine DCA World Championships were won.
Special Attraction In Concert
The Belvedere Alumni Corps
The Belvedere Alumni Corps is the reincarnation of a championship drum and bugle corps that flourished for many years beginning in the late 1960's. The Schuylkill Haven Belvederes Jr. Drum & Bugle Corps was organized in mid-1965 to provide young people from Schuylkill County and Lebanon County something to do after school and during the summer. In 1967, the corps, under the direction of Kenn Greene, began competing as a full fledged marching and music group against other junior corps. The corps won the National Association Championship in 1973 and 1974.
Today the Belvedere Alumni Association consists of former members and families of the Belvederes Jr. Drum and Bugle Corps to promote the art form of drum corps and to participate in various social, musical and marching endeavors