Because of stadium construction at Milton High School, there will be no Sounds on the Susquehanna in 2020.
We look forward to a return in 2021.
Check out the DCA schedule at www.dcacorps.org for a show near you!
Our 2019 Platinum Sponsors Are:
This year we are excited to present four of the top drum corps in competition.
Featuring In Competition:
White Sabers
The White Sabers, coming off a 7th place finish in Open Class in the 2018 World Championship, are working hard to regain the top 5 spot they earned in 2017. This year's production is entitled "Becoming Bond" featuring many of your favorite James Bond tunes with a White Saber's edge.
Reading Buccaneers
The Reading Buccaneers Drum & Bugle Corps took first place once again at the DCA World Championships on Sunday September 2, 2018 with a score a of 98.00. This year's production is entitled "Dans Ma Chambre, In My Room."
Columbus Saints
The Columbus Saints closed out their 15th anniversary and 1st season competing in Drum Corps Associates with a score of 63.025, a 7 point jump from the previous score on August 18th. This was a huge milestone for the program. The admin, staff, and members are looking forward to making 2019 an even bigger milestone in the corps' young history.
Bushwackers
The 6 time DCA World Champions are coming off a strong 2018 season that was capped off with a 5th place finish at the DCA World Championships with a score of 92.725. New leadership and a strong winter have this corps marked as one you don't want to miss.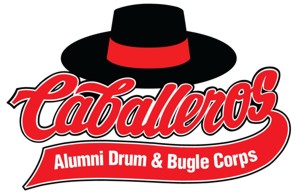 Organized in 1994, the Hawthorne Caballeros Alumni Drum & Bugle Corps is now in its 25th season. Representing American Legion Post 199 of Hawthorne, New Jersey, the Alumni Corps celebrates an earlier era and the proud tradition of one of the all-time great senior corps, the world-famous Hawthorne Caballeros. The Alumni Corps is staffed by many of those who were there when those sixteen American Legion National Championships and the nine DCA World Championships were won.
The Belvederes Alumni Corps
Like many drum & bugle corps today, the Belvederes Jr. Drum & Bugle Corps began as a parade corps in May of 1965. In January of 1966, the charter was received and the Belvederes became an official Drum & Bugle Corps. During 1966 they continued to build the corps with parades and exhibitions, and then in 1967 stepped on the field for the first time in competition. From 1967 until their final competitive season in 1976, the Belvederes won several regional and national titles putting Schuylkill Haven, PA on the drum & bugle corps map. Since that time the Belvedere Alumni Association was created to promote camaraderie among all former members and families of the Belvederes Jr. Drum and Bugle Corps, to provide a vehicle for members to promote the art form of drum corps, and to participate in various social, musical, and marching endeavors.
The Mighty St. Joe's Alumni Corps
St. Joseph's Drum Corps was founded in 1931 by the Rev. T. Bernard Kelly, pastor of St. Joseph's Church in Batavia. Organized as a youth activity for youngsters in the Batavia area, the corps started as a choir, then a fife & drum corps and finally a parade corps. In 1951, corps graduates formed St Joseph's Drum Corps Association Inc., to perpetuate Father Kelly's work. St. Joseph's Drum Corps operated as a parade corps till the late 1950s, when it became a field competition corps. During the l960s, Mighty St. Joe's rose to National and International prominence, consistently ranking among the top ten junior corps in the country. Most notable of the corps many achievements were:
8 Times New York State American Legion Champions
1963-65-66-67 New York-Canadian Champions
1971 Canadian Open Champions
l968 National Champion Drum Line
After 20 years of inactivity, Mighty St. Joe's Alumni Corps was formed in the fall of 1991 by former members and friends. 
Mighty St Joe's hopes you enjoy our rendition of 1960s drum corps.