Drum And Bugle Corps Return To The Valley
Sponsored by the Dansville NY White Sabres and Drum Corps Associates
Co-sponsored by the Milton Panther Foundation and Milton High School Band Parents and Boosters
June 23rd, 2018
Milton Area High School Alumni Stadium
7:00 PM
In the event of inclement weather the Corps will be in concert in the Milton High School Gymnasium.
This year we are excited to present five of the top drum corps in the world, in competition
Reading Buccaneers
The Reading Buccaneers Drum & Bugle Corps took first place at the DCA World Championships on Sunday September 3rd with a score a 98.93!
Cadets2
Cadets2 Drum & Bugle Corps, a sister program to the 10-time DCI World Champion Cadets, won their first DCA World Championship title in September 2016 at Sahlen's Stadium Rochester, NY.
White Sabers
The White Sabers earned a top 5 finish in Open Class in the 2017 World Championship.
Erie Thunderbirds
The Erie Thunderbirds have completed the 2017 once again making DCA Finals placing 3rd in Class A with a final score of 77.33.
Fusion Core
Once again, for the second consecutive year, Fusion Core placed 6th in the 2017 open class World Championship.
Special Attraction In Exhibition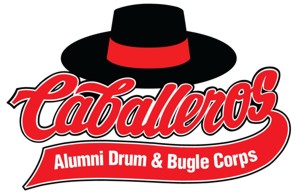 Organized in 1994, the Hawthorne Caballeros Alumni Drum & Bugle Corps is now in its 23nd season. Representing American Legion Post 199 of Hawthorne, New Jersey, the Alumni Corps celebrates an earlier era and the proud tradition of one of the all-time great senior corps, the world-famous Hawthorne Caballeros. The Alumni Corps is staffed by many of those who were there when those sixteen American Legion National Championships and the nine DCA World Championships were won.
Special Attraction In Concert
The Reilly Raiders Alumni Corps
In April of 1994, the Reilly Raiders Alumni Corps was formed, consisting of a majority of members from the past, complemented by a younger breed of Reilly families and friends. The Corps presently fields 55 Brass, 23 Percussionists, a Silk Line of 12, 4 Guide-ons, and an Honor Guard and Banner Section of 14 members.